JAPANESE KNOTWEED IDENTIFICATION
Japanese Knotweed specialists providing identification, treatment & removal solutions
We offer a UK-wide service for all Japanese Knotweed identification, treatment and removal requirements. From our Glasgow head office to our regional offices, we are proud of our ability to offer a professional and reliable service that is accessible to all commercial and residential clients.
For more information on the services available in your area please contact us 08000 546 436.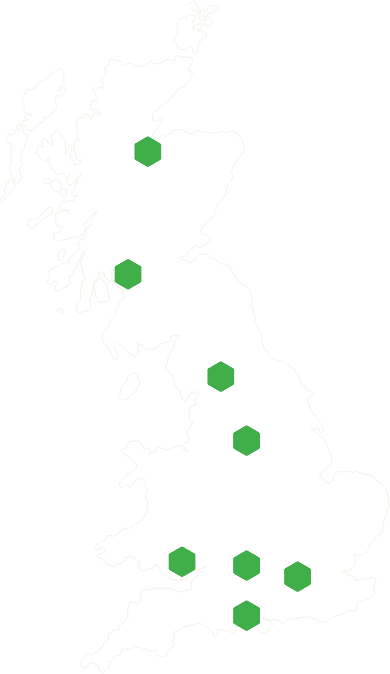 "The team at JBB Knotweed Solutions provide a prompt and professional service that helps our clients solve their Japanese Knotweed problems. They adopt a personable and friendly approach throughout and I would be happy to recommend them."
"JBB has been fantastic from start to finish of the job, incredibly helpful and clearly knowledgeable about their trade, true professionals. We would definitely use JBB again on future projects and 100% recommend them."
"I would thoroughly recommend JBB Knotweed Solutions. The knowledge and professionalism of the team is second to none. From my first call to them, right through the site visits and explanations of the treatment process, I knew I was dealing with experts in their field. I have used the JBB team in a number of positions I have held, they have been praised for the way they work on many of my sites"
Excellent service, I highly recommend. They were very quick to respond and Tom was very helpful and knowledgeable. Thank you again!
Swift and extremely helpful. Fortunately an assessment by JBB confirmed we didn't have knotweed. I'd happily recommend them to others
Frobe The Penuin
2022-08-12
I contacted them and they responded quickly and were very helpful.
"I was so impressed by Tom Evans professionalism. I was anxious that neighbours may have Japanese Knotweeds, having heard a lot of this happening recently. I sent through a series of pictures to Tom. He looked at these quickly, and promptly called back to let me know not to worry, and mention what it was and that is was harmless. Great service!"
I recently contacted this company with the fear I had Japanese Knotweed growing in my garden. I emailed with a few photos along with a description of what I thought might useful info and was responded to that very evening. Gladly they were able to tell me that it wasn't Knotweed from the photos. My experience was Quick, friendly and knowledgeable. 10/10
JBB responded promptly to my initial enquiry, quickly put a management plan in place, and immediately started treatment of the knotweed on my property. Excellent professional service throughout.
I paid for a quote for the services in removal of knotweed at a domestic property. After a no show for the survey the man came out, pleasant enough carried out the survey. My messages for a few weeks in follow up were ignored when I asked to be sent the quote I paid for. A month later after asking for my money back due to not receiving the service paid for I received the quote and survey ( a month too late) and requests for refund have since been ignored. Edit - Seems you are implying I received the refund before leaving this review. Absolutely not the case. Clown.
Professional and courteous, arrived on time and dealt with the vast majority of the knotweed without damaging the rest of the garden. Recommended
Millie Mcdonald
2022-06-17
Very efficient, helpful and would definitely recommend! Thank you Tom
Great Service 🙂