JAPANESE KNOTWEED IDENTIFICATION
Japanese Knotweed specialists providing identification, treatment & removal solutions
We offer a UK-wide service for all Japanese Knotweed identification, treatment and removal requirements. From our Glasgow head office to our regional offices, we are proud of our ability to offer a professional and reliable service that is accessible to all commercial and residential clients.
For more information on the services available in your area please contact us 08000 546 436.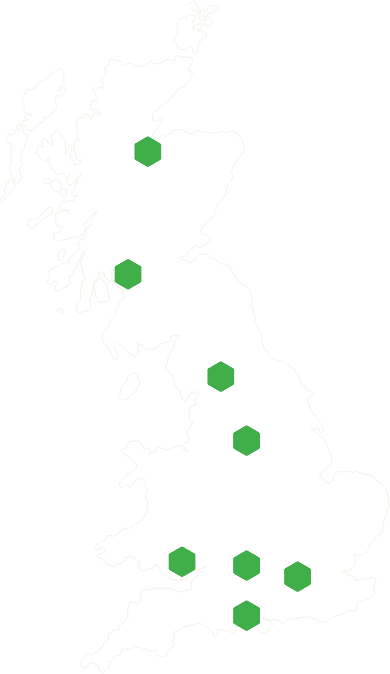 "The team at JBB Knotweed Solutions provide a prompt and professional service that helps our clients solve their Japanese Knotweed problems. They adopt a personable and friendly approach throughout and I would be happy to recommend them."
"JBB has been fantastic from start to finish of the job, incredibly helpful and clearly knowledgeable about their trade, true professionals. We would definitely use JBB again on future projects and 100% recommend them."
"I would thoroughly recommend JBB Knotweed Solutions. The knowledge and professionalism of the team is second to none. From my first call to them, right through the site visits and explanations of the treatment process, I knew I was dealing with experts in their field. I have used the JBB team in a number of positions I have held, they have been praised for the way they work on many of my sites"
I asked JBB Knotweed for advice about pink knotweed in our garden. Tom took the time to investigate the type of plant and to reassure us that it was harmless, all at no cost. Would certainly recommend their expertise and their integrity.
Tom at JBB was super helpful when I called about a suspected knotweed infestation in Gloucestershire. My initial online query was responded to in super quick time, Tom reviewed photos within the hour and he contacted me immediately with recommendations. Absolutely first class service, friendly, helpful and very professional. Would recommend 100%
Quick professional service. Highly recommended. A small price to pay to hopefully get the flat sale over the ine.
Sent picture of suspected knotweed on my property. Received a quick and helpful response.
JBB Knotweed do a great job and have a quality management team with all their staff trained to a high level in all aspects of the job.
The team were very knowledgable, had great customer service and solved my problem quickly and effectively. Would highly recommend
Highly recommend this company. Fantastic service from start to finish. Fast, efficient and the team are excellent!
I have now used JBB on several sites and would highly recommend them. They are affordable and extremely knowledgeable
Juliet Edwards
2022-02-21
Great knowledgeable staff. If You've got a problem they will sort it!
Excellent Company, very reliable to deal with. would highly recommend